CRISPR/Cas 9 plasmid
Genome editing technology

CRISPR (Clustered Regularly Interspaced Short Palindromic Repeats) is a microbial nuclease system involved in defense against invading phages and plasmids. CRISPR loci in microbial hosts contain a combination of CRISPR associated (Cas) genes as well as non-coding RNA elements capable of programming the specificity of the CRISPR-mediated nucleic acid cleavage. Using the CRISPR/Cas 9 system with tens of thousands of guides that are designed to target all coding genes in the human genome allows researchers to conduct genome-scle gain- and loss-of function genetic screens.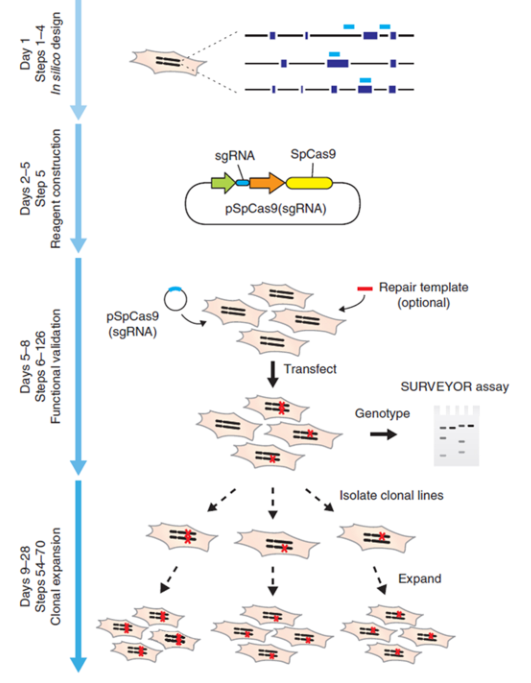 One-step Generation of Mice with Multiple Mutations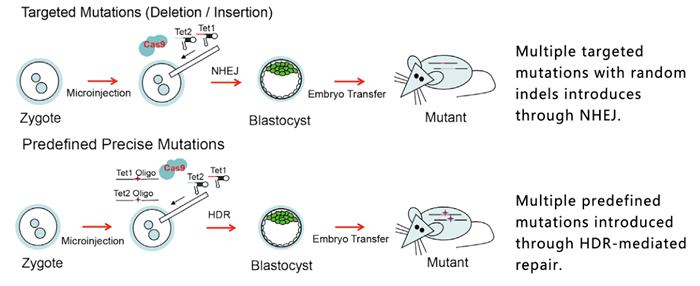 Surveyor Assay
| | | | | |
| --- | --- | --- | --- | --- |
| Cat. # | Products | Quantity | Price(USD$) | Production Time (Working Days) |
| C11001 | gRNA plasmid | 50ug | 250 | 7 |
| C11002 | gRNA Cas9 plasmid | 50ug | 375 | 7 |
| C11003 | double gRNA Cas9 plasmid | 50ug | 635 | 14 |
| C11004 | T7-gRNA, sp6-gRNA plasmid | 50ug | 250 | 7 |
| C11005 | T7-Cas9, sp6-Cas9 plasmid | 50ug | 125 | 3 |